Tim Horhota,
Certified member of the Canadian Golf Teachers Federation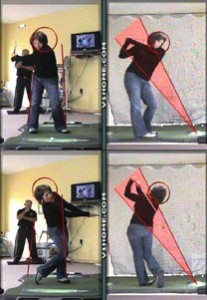 Rates: Effective January 1, 2023
Studio sessions are approximately 45 minutes. Semi-Private rate is based on two concurrent sessions.

Lessons include Video Analysis using the V1 System and Flightscope Launch Monitor.

Off-Season Rates begin Oct 16th and are in effect till March 31th, 2024. Lessons are extended to a full hour.
In addition to lessons, the studio is available to students for practice or virtual golf during the off-season.
Private
Semi-Private
Lessons – Private       /     Semi-Private (both must be either Left or Right handed)

$60.00
   $110.00
 
Off-Season Lessons are 1 hour (October 16th 2023 thru March 30, 2024)
$50.00
   $90.00
Off-Season Practice Sessions (use of studio)

Practice session: 60 Minutes using V1 System
$30 /hr
Flightscope Mevo Plus launch monitor / GS Pro software
$30 /hr
Short Game Lessons (at Sawmill)

currently suspended



Private 60 minute session
$100.00
Private or Semi Private 90 minute lesson
$150.00
Certified through the: