Tim Horhota,
Certified member of the Canadian Golf Teachers Federation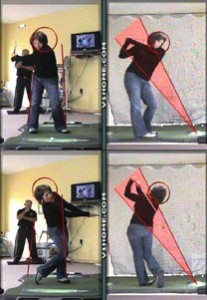 Rates: Effective May 1, 2022
Studio sessions are approximately 55 minutes for a private lesson, and 90 minutes for semi-private. All studio lessons include Video Analysis using the V1 System.
Off-Season Rates begin Oct 15th and are in effect till March 28th, 2023.
In addition to lessons, the studio will be available to students for practice sessions or virtual golf during the off-season.
Private
Semi-Private
Lessons – Private       /     Semi-Private (both must be either Left or Right handed)

$70.00
   $100.00
 
Off-Season Lessons (October 15th 2022 thru March 28, 2023)
$45.00
   $75.00
Off-Season Practice Sessions (use of studio)

Practice session: 60 Minutes using V1 System
$30 /hr
Flightscope Mevo Plus golf simulator (6 different courses available)
$30 /hr
Short Game Lessons (at Sawmill) temporarily suspended

Private 60 minute session
$90.00
Private or Semi Private 90 minute lesson
$120.00
Certified through the: