Tim Horhota,
Certified member of the Canadian Golf Teachers Federation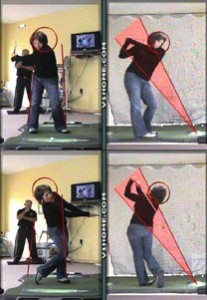 Rates: Effective May 1, 2022
NEW: Approx 25 Minute Tune-up session. A quick review and adjustments to your Pre-shot and Set-up routines including grip, stance, posture, ball positioning and alignment. Also includes a video analysis of your golf swing (time permitting)
Studio sessions are approximately 55 minutes for a private lesson, and 90 minutes for semi-private. All studio lessons include Video Analysis using the V1 System.
Off-Season Rates begin Oct 11th and are in effect till March 28th, 2022.
The studio will be available to students for practice sessions during the off-season beginning October 18, 2021 thru March 21th, 2022.
Note: Gift Certificates do NOT expire.
Private
Semi-Private
Lessons – Private       /     Semi-Private (both must be either Left or Right handed)

$60.00
   $90.00
NEW: 25 minute tune-up session                                                                    $40.00     N/A
Off-Season Lessons (October 11th 2021 thru March 28, 2022)
$45.00
   $70.00
Off-Season Practice Sessions (use of studio)

Practice session: 60 Minutes using V1 System
$25
Flightscope Mevo Plus golf simulator (6 different courses available)
$50 2hrs
Short Game Lessons (at Sawmill) temporarily suspended

Private 60 minute session
$90.00
Private or Semi Private 90 minute lesson
$120.00
Certified through the: